19 Jan

The Simple Way to Back-up your Data and Start Sleeping Easy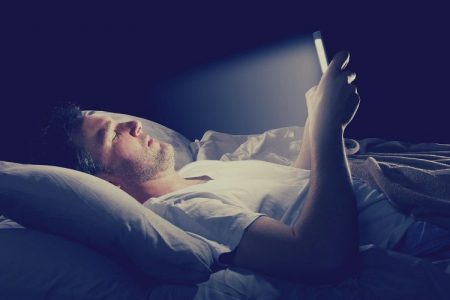 The Simple Way to Back-up your Data and Start Sleeping Easy
The number one concern I hear from business owners is that should something happen to their computer/cloud/server system, they will lose everything and be stuck praying that A) they have backups and B) the backups actually work.   The crux of this issue is that most people have no idea what's backing up their business (and worse yet), they have no idea if it's actually working.  We've gotten at least 10 new clients from situations where a virus destroyed all their data and their IT company didn't have a working backup to restore everything from. 
There are 2 keys to properly backing up your businesses systems:
Backing up your data to a local repository (for quick restoration)
Sending a backup offsite (for true disaster recovery)
These 2 keys can be broken down into many solutions but at their core the theory remains the same, keep a local backup of everything for quick and easy restores and keep an offsite backup for worst-case scenarios.  When you have a backup solution that keeps all your data in 2 places then you're protected in 99.99% of scenarios. 
So how do you set up your backups to ensure success and what products should you use?
Local Backup Options-
It all depends how you want to back up your data.  If you like tapes, you can use Backup Exec or Novastor, if you want to back up to a USB drive you can use CrashPlan, Carbonite, Windows Backup or a host of other solutions.  If you want to have a dedicated backup server that keeps snapshots of all your servers so that they can be easily spin-up an entire server than you can use AppAssure, Acronis or Datto.  They key is to choose a solution that has the features that are most important to you, setup a trial and make sure you comfortable with it.  Once you have the local backup, setup reports so you get notifications of success/failures.
Offsite Backup –
To ensure that no natural disaster (fire, flood, power issues) can wipe out your data, you need cloud backups or a replication site.  CrashPlan, Carbonite, iDrive or SugarSync will copy everything on your local backup to the Cloud while solutions like AppAssure or Acronis will duplicate your local backup sets to an offsite server farm (for an increased cost of course).  Most solutions these days offer both a local and offsite solution in one package so you should definitely utilize that.
Note: If you have a simple '1 data server' office and what to know what the best backup solution is, our recommendation is CrashPlan.  CrashPlan has a simple interface, does both local and cloud backups and comes in at only $69 a year. 
Backup reports should be setup to notify you of failures however, sometimes reports will say everything is okay when a test restore will show you that everything is actually far from okay.  Do test restores of small batches of files quarterly to make sure your solutions are working.  It doesn't take long and it makes all the difference in the world.  Once you have a two-prong backup solution and have tested to ensure it works you can finally start sleeping easy because no disaster, outside of the apocalypse, will be able knock out your data.
So to go through it step by step:
Get a local backup solution
Get an offsite (or cloud) backup solution (it's okay if local and offsite are the same solution)
Setup notifications so that you get reports of your backup
Test quarterly
Sleep easy
If you have any questions or would like to discuss this in more detail, feel free to send an email to info@LMEservices.com